1 for all
We're one of North America's oldest environmental and infrastructure companies, serving customers and communities for over 70 years. From large-scale excavation work to environmental cleanups, to waste collection and more, York1 gets the job done right.
70 YEARS STRONG
3,850,000+ METRIC TonNEs diverted from landfills
15,000+ PROJECTS
We're up to the task
Working with York1 means knowing your job will get done right – smoothly, safely, sustainably, and delivered in the same dependable way time and time again. That's peace of mind performance, our promise to you. Discover our services and let us know how we can be of service.
Environmental SOLUTIONS
Businesses and municipalities look to us for waste management solutions that take care of the planet and are cost-effective.
Infrastructure SOLUTIONS
From the first dig to the final haulage of construction waste, our teams provide end-to-end service for your building projects.
Proudly Serving
Our Work
Our portfolio of projects includes some of the most iconic architectural structures and environmental cleanups across the country.
Coxwell Bypass Tunnel
Coxwell Bypass Tunnel
York1 is helping to build the 10.5-kilometre tunnel, which will divert combined sewer overflow from entering Lake Ontario and the Don River.
Ashbridges Bay Treatment Plant Outfall Tunnel
Ashbridges Bay Treatment Plant Outfall Tunnel
Located beneath Lake Ontario, the 3.5 kilometre-long outfall tunnel will help clean up the city's shorelines and beaches with treated water.
Scotia Plaza
Scotia Plaza
York1 participated in one of the deepest excavations in Canadian history, digging out 110 feet of earth to make room for the Scotia Plaza.
Scotiabank Arena
Scotiabank Arena
Having received over 40 industry awards, the arena remains one of the most renowned venues in Canada.
CN Tower
CN Tower
Standing 553.3 metres-high, this modern wonder of the world was the tallest freestanding building until 2007.
Peel Tunnel
Peel Tunnel
The 2.2 kilometre-long tunnel is helping develop residential areas in Mississauga by delivering improved and refreshed water to houses and apartments in Peel Region.
Metro Toronto Convention Centre
Metro Toronto Convention Centre
York1 provided infrastructure services for Canada's largest convention facility.
Rogers Centre
Rogers Centre
During its construction, York1 took part in the largest excavation in downtown Toronto history, removing 1 million+ cubic metres of earth.
OUR CORE VALUES
Our values run deep at York1. More than just ideas, they are traditions that guide us in everything we do.
C
CUSTOMER
We recognize that customer satisfaction plays an integral part of our success. We are focused on creating a customer-centric environment both externally and internally.
o
OWNERSHIP
We take ownership and approach everyday with personal accountability and commitment and take responsibility for our actions.
r
ReSPECT
We treat our team members, customers and stakeholders with mutual respect, and we value their contributions.
e
EXCELLENCE
We strive for excellence in our services and in ourselves so that our customers and team members believe there is no better company.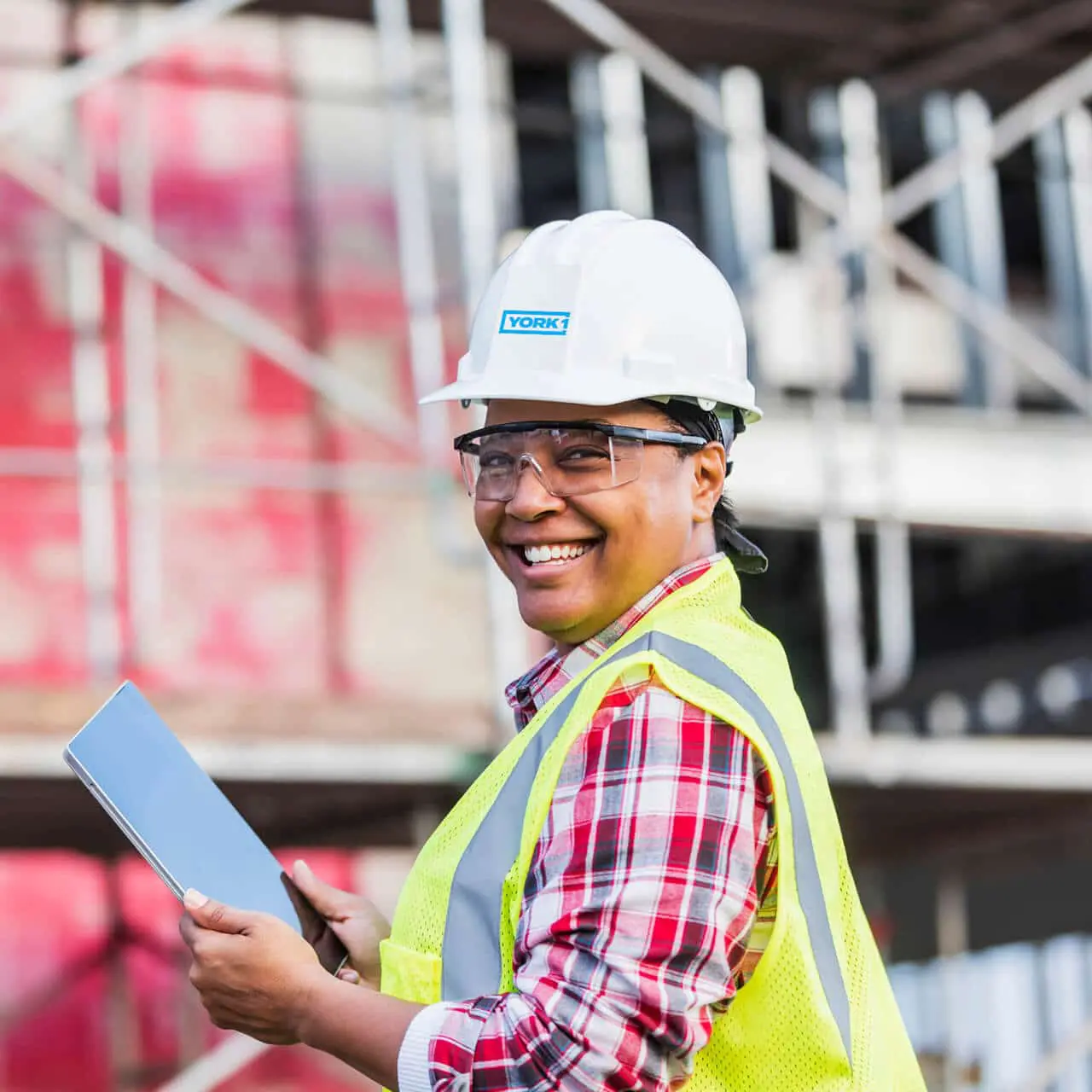 Be part of the team
More than 70 years since we served our first client, York1 continues to build and grow. We're looking for great people who want to be part of one of the world's best environmental and infrastructure services companies.